Hideaway sleeps upto 2 guest's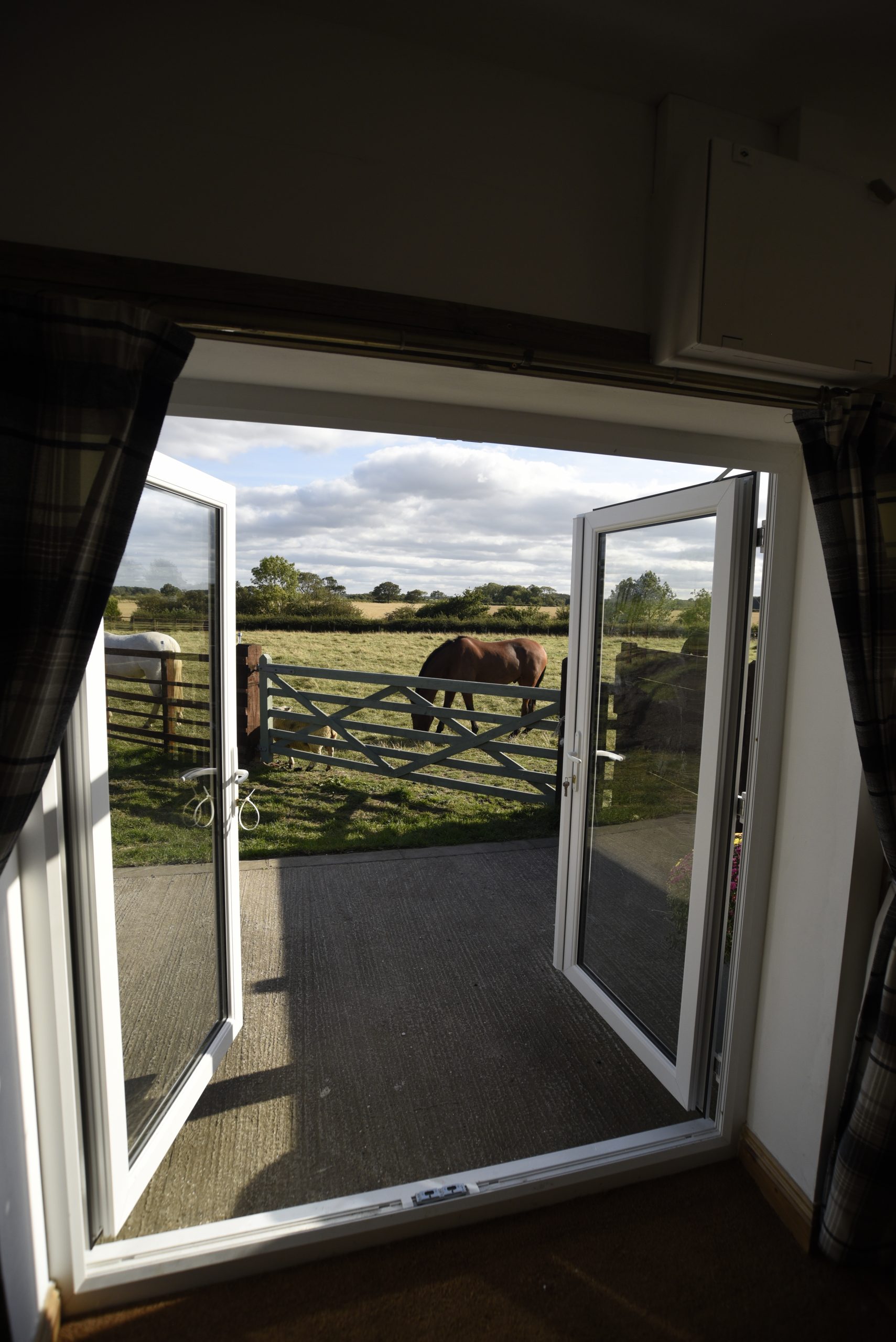 Peace & Tranquility
The Hideaway certainly lives up to its name if you are looking to escape the hustle and bustle and are looking for peace and tranquility then The Hideaway is the perfect destination for you, every little detail has been thought of. The Hideaway is on the outskirts of Beadnell village only 1.5 miles away, the most idyllic retreat for your stay – and we want to share this beauty and tranquillity with you.
Wedding Venues
The Hideaway is also a great base if you are attending weddings in the area. We are in close proximity to Newton Hall, Doxford hall, Charlton hall, Ellingham Hall and Doxford barns. Local taxi firms know where we are and often take our guests to these venues.
Cosiness
The cosiness of The Hideaway is a great place to retire too after a day of exploring this beautiful area. You have your own kitchen area with fridge, freezer, microwave and gas oven so if you enjoy staying in for your evening meal then you have everything you need.
Local Beaches
The stunning golden sands of Beadnell bay are within a short drive away for us so you can enjoy the busyness of Beadnell and then easily escape to this hidden little gem. Whether you want to unwind in the tranquil surroundings or use the Hideaway as a base to explore the fabulous Northumberland coast or are looking to have a romantic break, then The Hideaway is the place to stay.
Star Gaze
On an evening why not star gaze under the Northumberland Dark Skies . There is little, to no light pollution here so get cosy under the furry rugs that are supplied for your use whilst sitting on the love chair. Alternatively light the BBQ and enjoy some alfresco dining.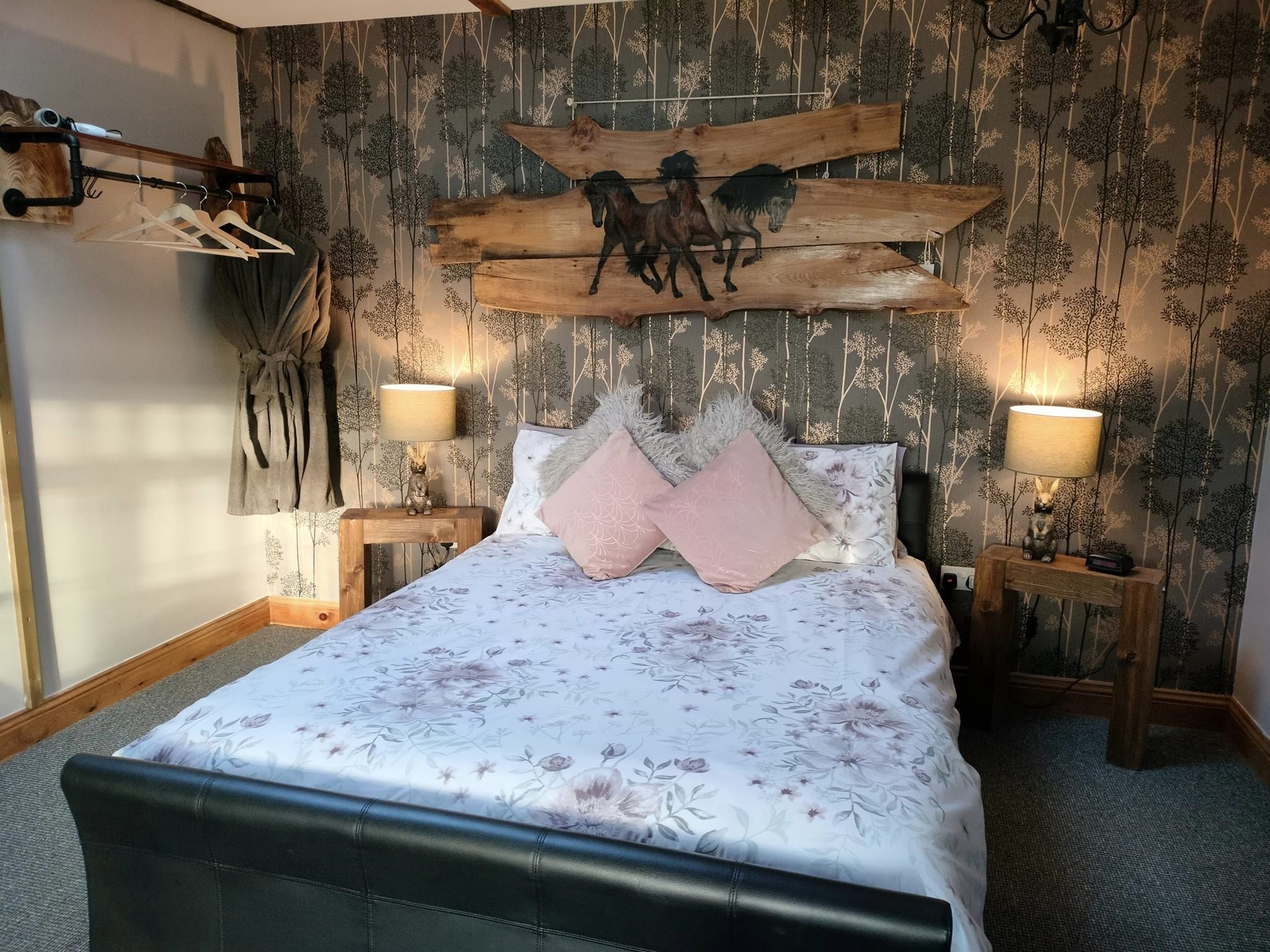 Private
With its own private road, private lawned area to sit and enjoy the views of either the horses or pet sheep this is certainly the perfect location. Not to mention the newly added wood fired hot tub that has been recently been installed for your enjoyment.
Relax
There is a large king-size bed for your comfort with a sky light above so you can stargaze all evening in the comfort of bed. The en-suite comprises a walk in shower. There is free WIFI throughout so you can even connect your Bluetooth in the hot tub shack and listen to your own tunes under the fairy lights once evening falls.
Wake in the morning and enjoy a cuppa, open the patio doors and say hi to your NEIGH…..bours. 🏇🐴These come in the form of our Rupert, Spider, Buddy or Fonzie , or if the boys are in their bigger field you will have the 4 pet sheep to keep you company.🐑
You will certainly leave here and return home to everyday life fully recharged.
We look forward to welcoming you.
Best wishes Louise xx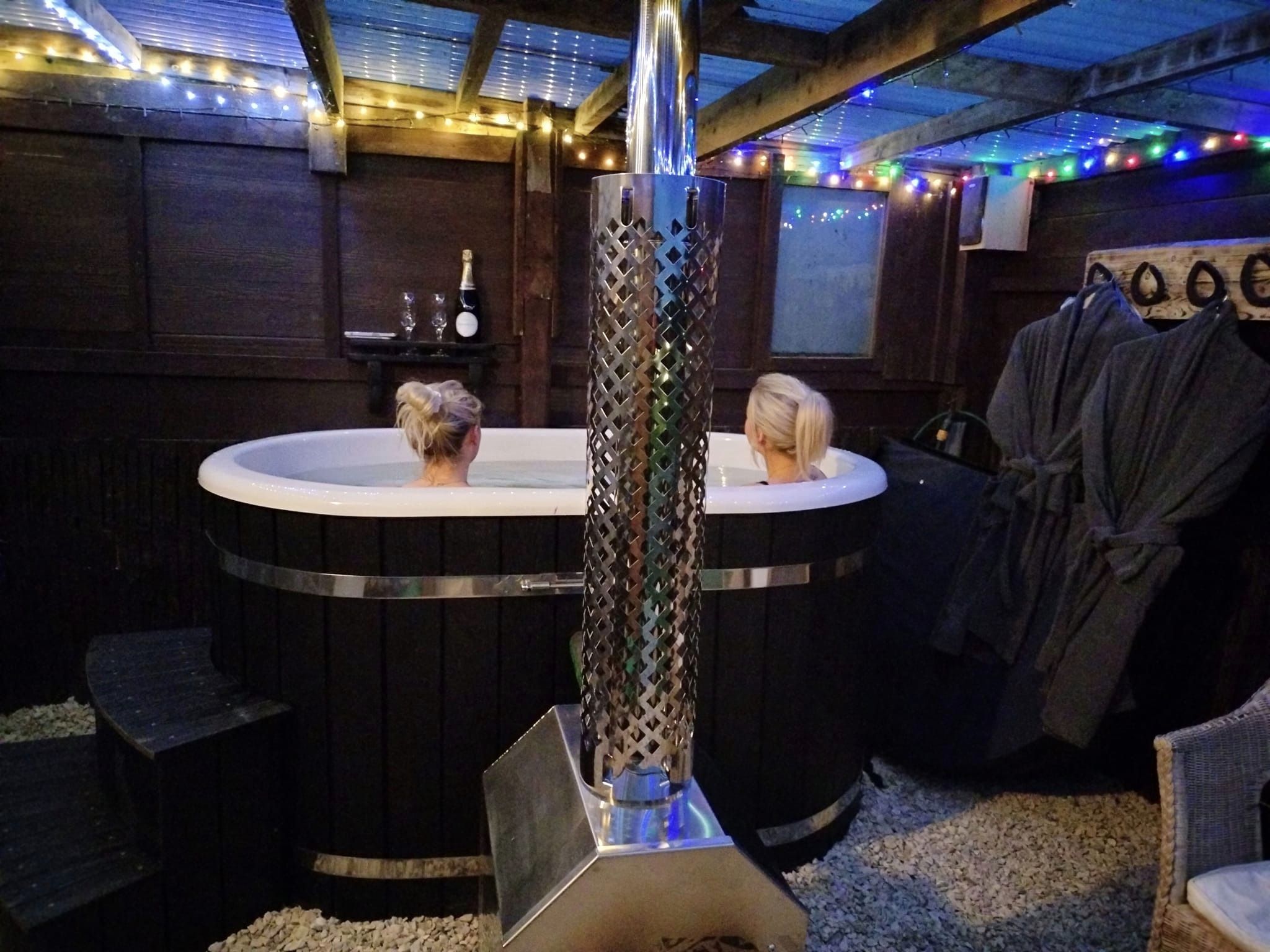 The hot tub will be cleaned and emptied after every guest and refilled, for you to light at your disposal. It takes approximately 2.5 hrs to reach 40 degrees and once the fire goes out it will hold its heat. So it will take very little the following morning to get it back up to temperature should you require a morning dip. If time is off the essence and you would rather arrive to a pre-heated hot tub then we can arrange this for you at a minimal extra charge.
Local Wild Life & Castles
With the Farne Islands close by there is plenty wildlife to go see and there's more Dolphin sightings in recent years. 
With Alnwick Castle, Bamburgh Castle, Dunstanburgh Castle & Holy Island Castle to visit you will be spoiled for choice for things to do.
WatersEdge Holiday Properties

Phone Number
01665 589 547
07951 347 005

Address
Beadnell, Chathill NE67 5AN
WatersEdge ///martini.clocks.intersect
Hideaway ///recapture.tonic.vote
Seabreeze ///mugs.sailor.noun